How Can I Have Faith In The Midst Of My Fear?
Just FAITH as powerful so also is Fear and the force of fear is a powerful force. Its impact often pierces the deepest parts of us, quickly dysregulating our sense of safety, security, and state of calm.
No matter what it is you are going through, God has built a mechanism for your victory of it. you are wired to be successful, you are a winner all the time. Just remember that you are created to win.
The truth is, we cannot escape the reality of fear in our world today. From the ongoing uncertainty of a global pandemic, the division of racial injustice, the polarization of America's political powers, and the impact of unexpected personal losses, this year has been infused with panic in various forms.
Yet during such highly anxious times, God's word seems to present us with a contradictory invitation to "not be afraid."
Looking into Scripture, we find that this courageous exhortation, found throughout the Old and New Testament, is always in response to situations where fear is present. Yet, somewhere along the way, we have interpreted such scriptures to assume that we should never experience the feeling of fear and in doing so, we lack faith. Thus, the measurement of our spiritual maturity has become bound to the unbiblical notion that, to feel afraid means I lack faith.
My pastor recently shared a pointed truth on this same topic saying, "To deny the presence of fear is not spiritual maturity – it is simply lying to yourself (Gospel Community Church, 2020)."
It is with this understanding we see how Scripture invites us to acknowledge the reality of fear while not allowing its presence to discourage us from faith. One of my favourite definitions of courage describes it as "the ability to persevere through all emotions." ⁠I love this perspective because it does not neglect our emotional experiences but empowers us to be present with distress while not allowing it to dictate our response.
So, therefore courage fueled by faith is not the absence of fear but the ability to withstand it. If we are to develop this internal state of strength, we must take time to face our fears, redirect our focus, and rest on the foundation of our faith.
1. Face Our Fears
What frightens you? This question is one of great importance because whatever we fear we are bound to worship. If we fear failure, we worship success; If we fear uncertainty, we will worship control; and if we fear pain, we will worship comfort. Facing our fears requires us to be honest about what we truly worship.
1 Peter 5:6-9 gives us a framework when faced with fear. Rather than deny the presence of distress and our desire to create security independently, Peter reminds us to place our anxieties in the hands of the Lord saying,
"Humble yourselves, therefore, under the mighty hand of God so that at the proper time he may exalt you, casting all your anxieties on him, because he cares for you. Be sober-minded; be watchful. Your adversary the devil prowls around like a roaring lion, seeking someone to devour. Resist him, firm in your faith, knowing that the same kinds of suffering are being experienced by your brotherhood throughout the world."
In this passage, there are several practical applications when it comes to experiencing fear. First, Peter instructs his readers to humble themselves under the Lord. The original Greek definition for the word humble is to dismiss self-reliance and become fully-dependent on God (BibleHub). How easy it is to attempt to face fear in our strength. The result of such efforts often increases our discouragement and prolongs our worry over what we cannot change.
As we learn to acknowledge our limitations and need for God's authority over our lives, we are enabled to rest in our dependency and trust in His sovereignty. In doing so, we are more open to bringing our anxiety to the Lord and casting those burdens onto the One who strengthens us.
Finally, Peter exhorts us as believers to be mindful of Satan's tactics. In the context of fear, we can approach worry with the awareness that Satan is seeking to distort and disrupt the security of our eternal safety. Yet, as we resist, pressing into our faith, we are comforted by the fact that we are not alone.
2. Redirect Our Focus
What is your focus? Our focus feeds our feelings. Remember how Peter confidently stepped out of the boat onto the waves to meet Jesus in Matthew 14. Yet, when his focus shifted to the open seas and depths beneath him, his feelings followed and he began to sink. Is this not also true of us? When we focus on the very things that perpetuate fear, our feelings quickly follow. Because of this, the Apostle Paul reminds us throughout his New Testament letters to place our focus on the things above (Colossians 3:2) and to renew our minds on the truth of God's promises (Romans 12:2). In moments when things are downright fearful, we need to focus on what our faith proclaims.
Hebrews 12:1-3 provides a framework for this redirecting of our focus stating,
"Therefore, since we are surrounded by so great a cloud of witnesses, let us also lay aside every weight, and the sin which clings so closely, and let us run with endurance the race that is set before us, looking to Jesus, the founder and perfecter of our faith, who for the joy that was set before him endured the cross, despising the shame, and is seated at the right hand of the throne of God."
If you look back to Hebrews 11, you will read about the mighty men and women of faith. Their stories are not absent of fearful experiences, but their focus was clear and fixed on the Father to whom they had entrusted their lives.
The author of Hebrews encouraged this same attitude as we intentionally lay aside the weights of worry and doubt by fixing our focus on the author and perfector of our faith. Ultimately, our ability to redirect our focus in times of distress begins with looking to Jesus, day after day, moment by moment.
It was Jesus who reminded us of the realities of this world in John 16:33 saying, ⁠"I have said these things to you, that in me you may have peace. In the world, you will have tribulation. But take heart; I have overcome the world." ⁠
How casually I read this passage without comprehending the promise in Christ's courageous invitation. He does not dismiss the legitimately of our fears but acknowledges them and offers peace within His presence in the midst of them. For it is with Jesus that we develop an internal strength that is not shaken by the tribulations of this world. Let us focus on this: Christ is with us, He is for us, He is in us, and He goes before us each new day.
3. Rest on the Foundation of Our Faith
Am I resting in faith or feelings? By definition, faith is the assurance of things hoped for and the certainty of what we do not see (Hebrews 12:1). This transfer of trust from our strength to God's sovereignty is the foundation of our faith. When we face our fears and fix our focus on the character of Christ, we are enabled to rest in the faithfulness of our Heavenly Father.
Faith is not merely false fearlessness, but intentional surrender to God's will despite what we may feel. It is relying on the victory of Christ's cross rather than our strength.
When God called His people to faith as they fled the Egyptian arm in Exodus 14, it says that the people feared greatly. In turn, they began to doubt God's direction, which had led them to the shores of the Red Sea. God's response to the Israelites was this:
"Fear not, stand firm, and see the salvation of the Lord, which He will work for you today….The Lord will fight for you, and you have alone to be silent" (Exodus 14:14).
May we never forget that God does not ever call us to fearlessness without the power of His very presence going before us.
It is in this foundation we place our faith. Trusting that it is God who goes before us and fights for us. In Him, we hope, and we do not lose heart, knowing that this life is preparing us for eternal glory, which cannot be compared (2 Corinthians 4:16-18).
In this season of such uncertainty and discouragement, I pray that we will continue to seek the source of our strength, fix our eyes on Christ, and wholeheartedly trust in His presence and promises in the face of fear.
Photo credit: Unsplash/janphoenix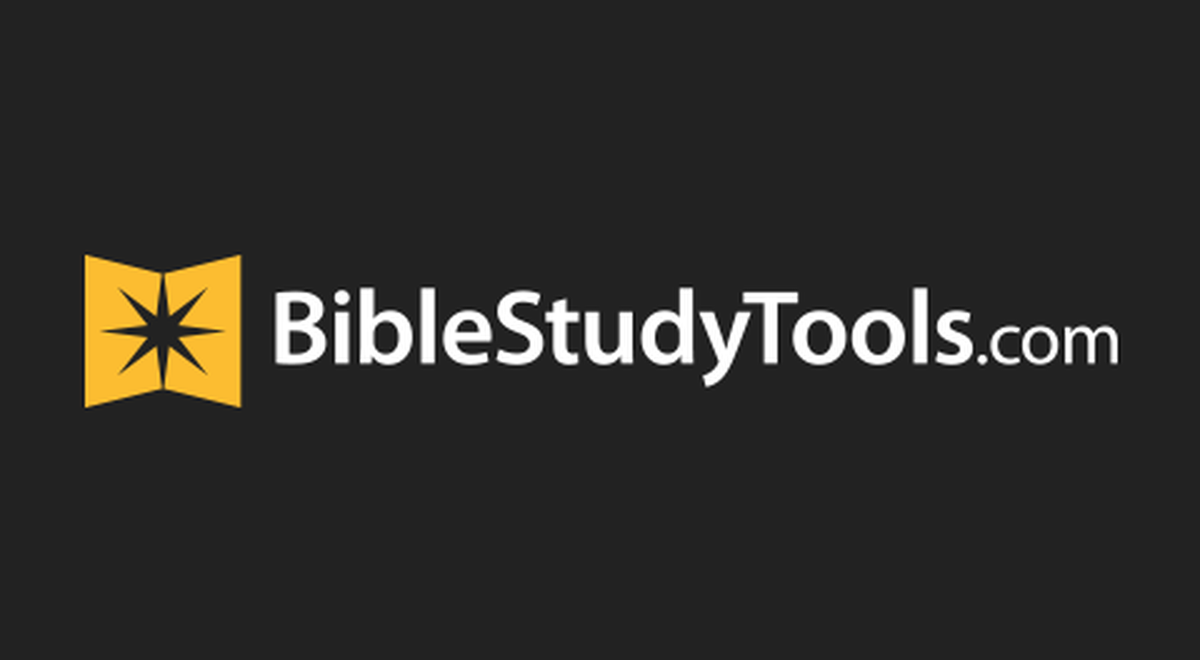 Scripture for Reflective Prayer: Psalm 46
Take some time now to read and pray over the following Scripture. Let the words of the Psalmist encourage you as you face fearful situations.
"God is our refuge and strength,
an ever-present help in times of trouble.
Therefore we will not fear,
though the earth is transformed
and the mountains are toppled
into the depths of the seas,
though their waters roar and foam
and the mountains quake in the surge.
There is a river whose streams delight the city of God,
the holy place where the Most High dwells.
God is within her; she will not be moved.
God will help her when morning dawns.
The nations rage, kingdoms crumble;
the earth melts when He lifts His voice.
The LORD of Hosts is with us;
the God of Jacob is our fortress.
Come, see the works of the LORD,
who brings devastation upon the earth.
He makes wars to cease throughout the earth;
He breaks the bow and shatters the spear;
He burns the shields in the fire.
"Be still and know that I am God;
I will be exalted among the nations,
I will be exalted over the earth."
The LORD of Hosts is with us;
the God of Jacob is our fortress.
Carley Marcouillier: 
A northerner by heart southerner by choice, Carley currently calls Virginia her home. After completing her Master's degree in clinical mental health counselling, Carley began to develop a passion for integrating the principles of counselling practice with the foundation of Christian theology. In addition to her clinical work, Carley is passionate about discussing topics of faith, theology, psychology, and everything in between on her social media platforms www.carleymarcouillier.com, Instagram, and Facebook