Southeast Security Outfit EbubeAgu Makes First Public Appearance
The recently announced southeast security vigilante group, Ebubeagu security outfit has made its first public outing in Ebonyi state today.
As seen via a video shown by the AIT, the group made up of about 6 young men is seen filing out in front of the government house, Ebonyi state in their full uniforms.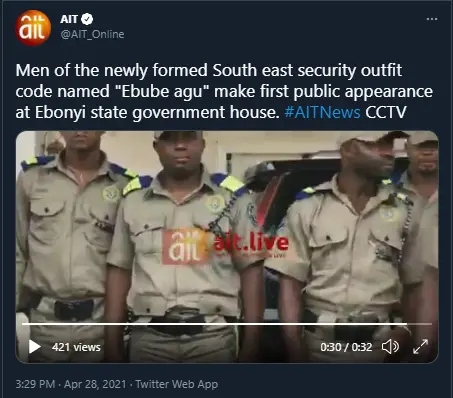 While zooming in, an emblem of a tiger which is the totem of the group and which also represents, the name of the group – Ebubeagu is seen designed on the breast and arms of the uniforms.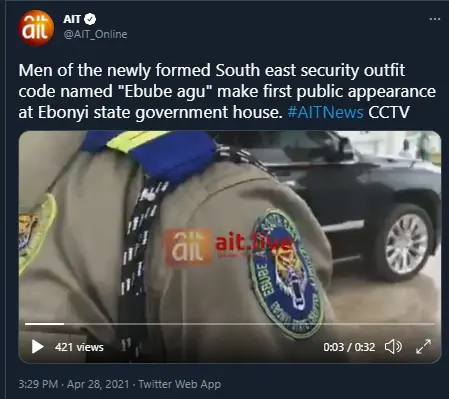 Recall the group was launched earlier this month as a response to the harrowing insecurity currently witnessed in the regions.
The launch of the security group had come with some amount of backlash as the region had allegedly wasted much time before launching the group.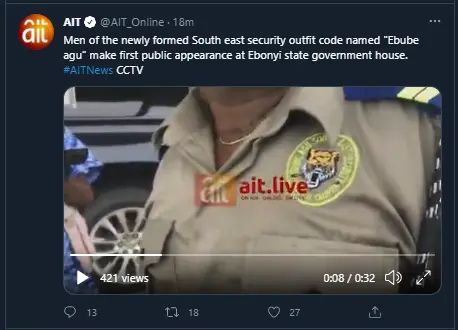 During the time the outfit was supposed to the launched, the outlaws group, IPOB had already launched their own security group, the ESN which has been accused of causing mayhem in the region.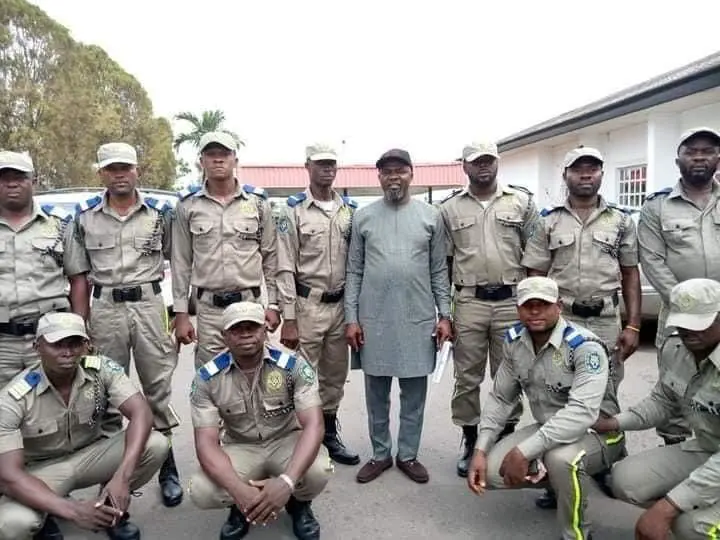 In the space of 2 months, over 6 police stations have been attacked and burnt down, and some security personnel killed in Imo state and the surrounding states.
The house of the IMO state Governor has also been torched.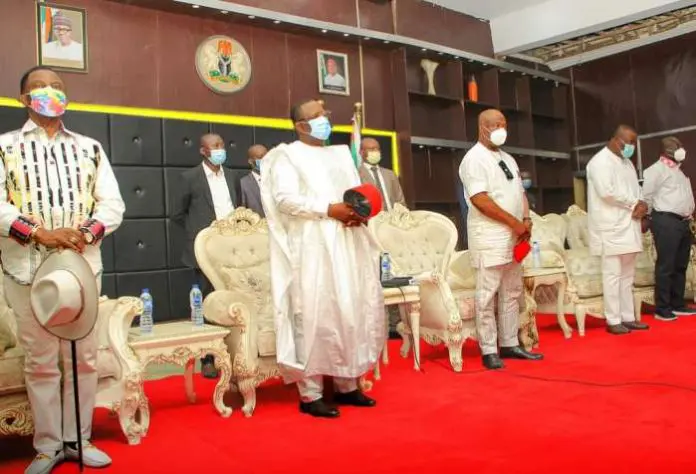 Recently the palace of a traditional ruler in Anambra state was also attacked by gunmen allegedly said to be ESN members.